Art Music Mondays
7:30 PM Monday June 8th, 2020
Beethoven: Violin Sonata No. 5 Op. 24 in F Major "Spring"
Mendelssohn: Piano Trio in D Minor Op. 49
Featuring
Maria Schleuning, violin
Gayane Manasjan Fullford, cello
Evan Mitchell, piano
The final concert in Artmusic's 9th season is a special video presentation by the Episcopal Church of the Transfiguration.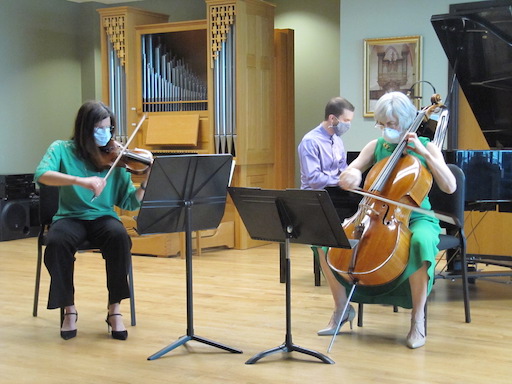 Stay tuned for information about ArtMusic's 10th season.
Hopefully all will be back to normal by then!
ArtMusic presents free chamber music concerts of the highest caliber in the north Dallas area.
For more information, contact us at artmusic9th@ArtMusicConcerts.com